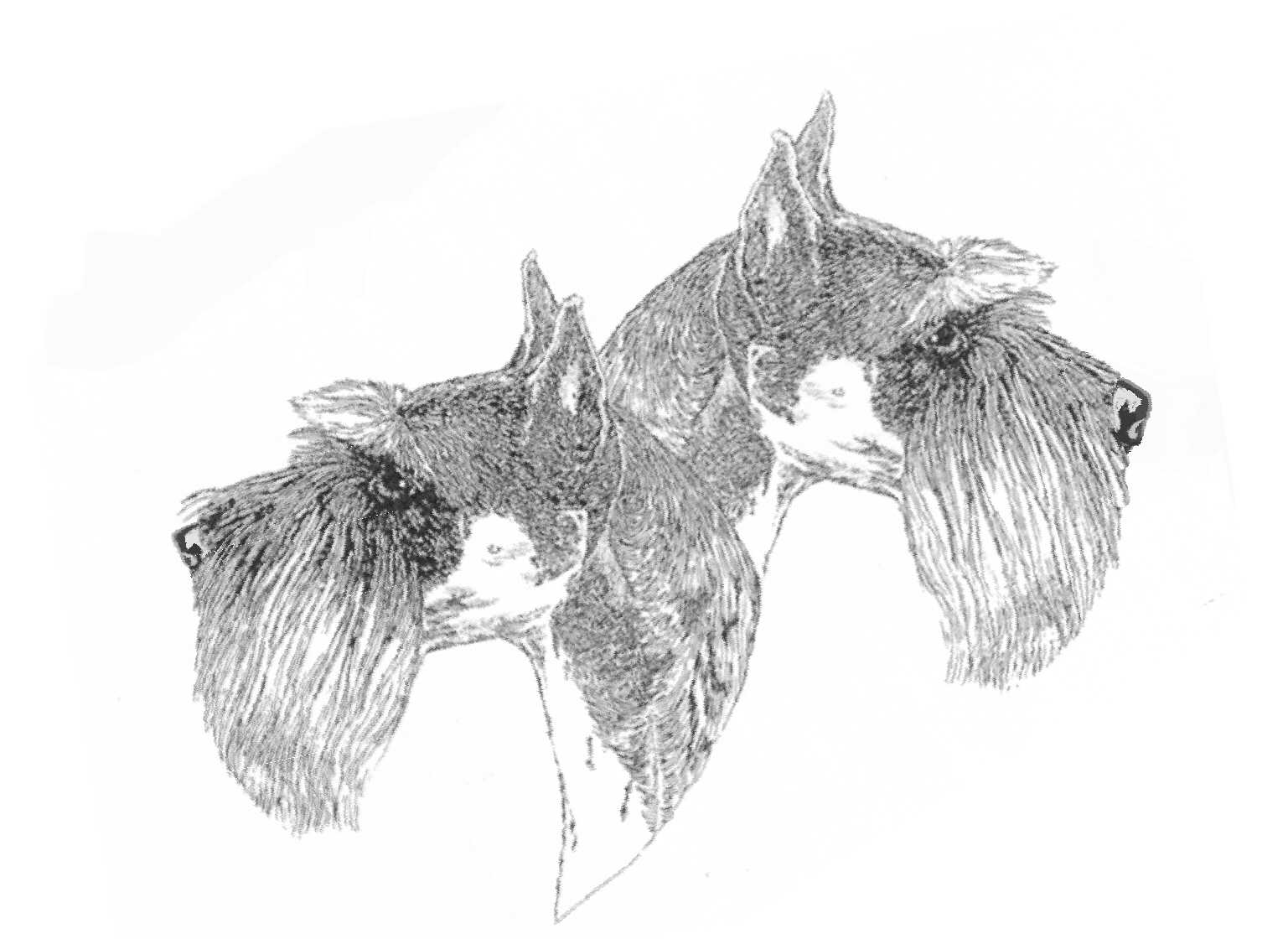 SCHATTENTIER STANDARD SCHNAUZERS
Beth & Ron Lawrence
25072 Park Rd.
Sutton, Ont. L0E 1R0
Canada
905-722-8961
E-mail schnauzr@hotmail.com

Home Page
Our Kennel
New Champions
Temperament and Abilities
Grooming and Exercise Requirements
Diseases, Size, and Life Expectancy
Guarantee and Directions
Other Pictures
Studdogs
Brags and Links
---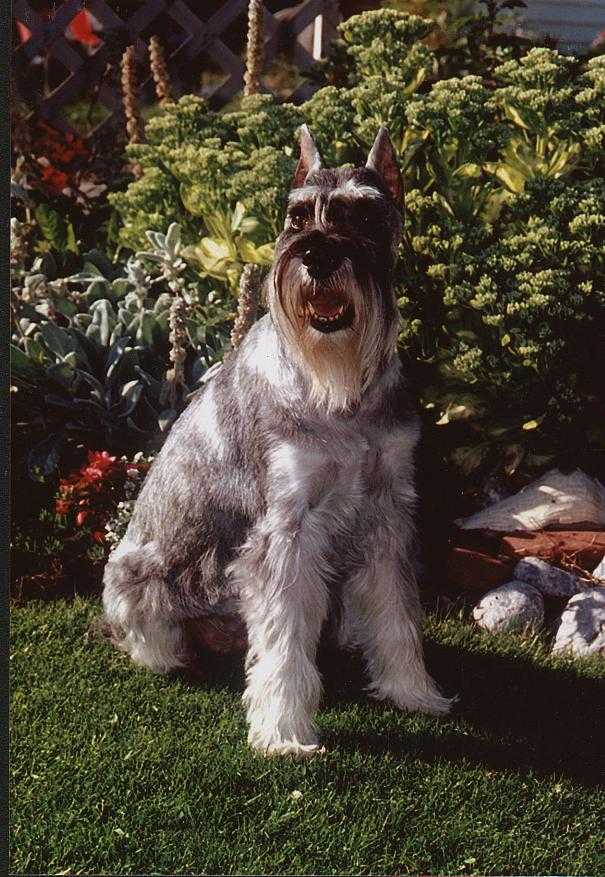 GUARANTEE:
Our puppies do come with a written guarantee, that at the time of sale, the pup was in good health. Both parents have had their hips x-rayed and have either OFA or OVC certificates stating that they are free from hip dysplasia and that they have normal thyroid readings. We always insist our puppies be taken to the new owner's Veterinarian as soon as possible, after purchase to confirm that indeed the pup is healthy and free of any problems. We would consider replacing a pup or offering some compensation, if it developed hip dysplasia or was found to have a hereditary disease.
CONTRACTS:
All our puppies are sold with a full contract setting out responsibilities for both breeder and all pups are placed on a Non-Breeding Agreement. The NBA could only be lifted if the dog were to: -Obtain a CKC or AKC Championship -Have its Hips x-rayed and OFA cleared at 2 years -Had been cleared for Eye and Thyroid with the required tests -That there should be consultation and agreement the first breeding.
PRICE:
Please consult us regarding price by phone or e-mail. Pups sold to residence of Ontario are required to pay PST. Ear cropping is optional and can be arranged at the set fee of the Veterinarian. Puppies can go home to their new families between eight (if uncropped) and twelve weeks of age. Shipping to be paid by the purchaser.
OUR WAITING LIST:
We usually have people waiting for one of our puppies well before they are born. If you are interested in our kennel you are welcome to inquire, we will send you a questionnaire to fill out, come for a visit have your name added to our list. We do not ask for deposits until we actually have a puppy born and available. Since no deposit is require for our waiting list we do ask that you let us know if you change your mind or acquire a puppy elsewhere - that is only fair.
Thank you for your interest. Please feel free to call or come to visit us we would be happy to see you. 905-722-8961
E-mail schnauzr@hotmail.com
DIRECTIONS:
(From the Toronto Area) 404 N to Davis Dr, turn right at the lights.
Take Davis Dr E to Hwy 48(2nd set of lights east)
Turn left on 48
And drive north to Ravenshoe Rd. (3rd set of lights north of Davis)
Turn right on Ravenshoe Rd.
And drive east to first street past rail road crossing.
Turn left on to Park Rd (County Rd 18)
And drive north through 4 crossroads watch for Old Homestead.
We are the 2nd house north (on the left hand side) of Old Homestead.
(911 green sign # 25072) Terra Cotta coloured brick bungalow with double garage door.

---
Home Page
Our Kennel
New Champions
Temperament and Abilities
Grooming and Exercise Requirements
Diseases, Size, and Life Expectancy
Guarantee and Directions
Other Pictures
Studdogs
Brags and Links
---